Such an amazing purchase. Really quick delivery too. Received within days. The product is fairly easy to install and comes with easy to follow instructions Best investment for my apartment as the windows here are an open style with no existing netting. I can now have my window wide open without worrying about pests coming through!
High Quality Midge Mesh Magnetic Fly Screens For Windows
Midge Mesh Magnetic Fly Screen
FREE FAST DELIVERY ACROSS THE UK ON ALL ORDERS £60+ or more (save £22)
3 DAY AUGUST SUPER SALE … Don't Miss Out
5 versatile set sizes (in x3 frame colours) that you can easily self install & custom fit to your window size
The DIY magnetic window screen is installed onto your window via a "semi-permanent" magnetic strip that does not damage your window frame if ever needed to be removed
DUE TO CURRENT DEMAND
PLEASE ALLOW 5-7 DAYS DELIVERY

Order the frame size that is slightly larger than the window you want to screen – you are able to easily cut the frame to fit (with a cutting blade or strong scissors – no tradesman tools required).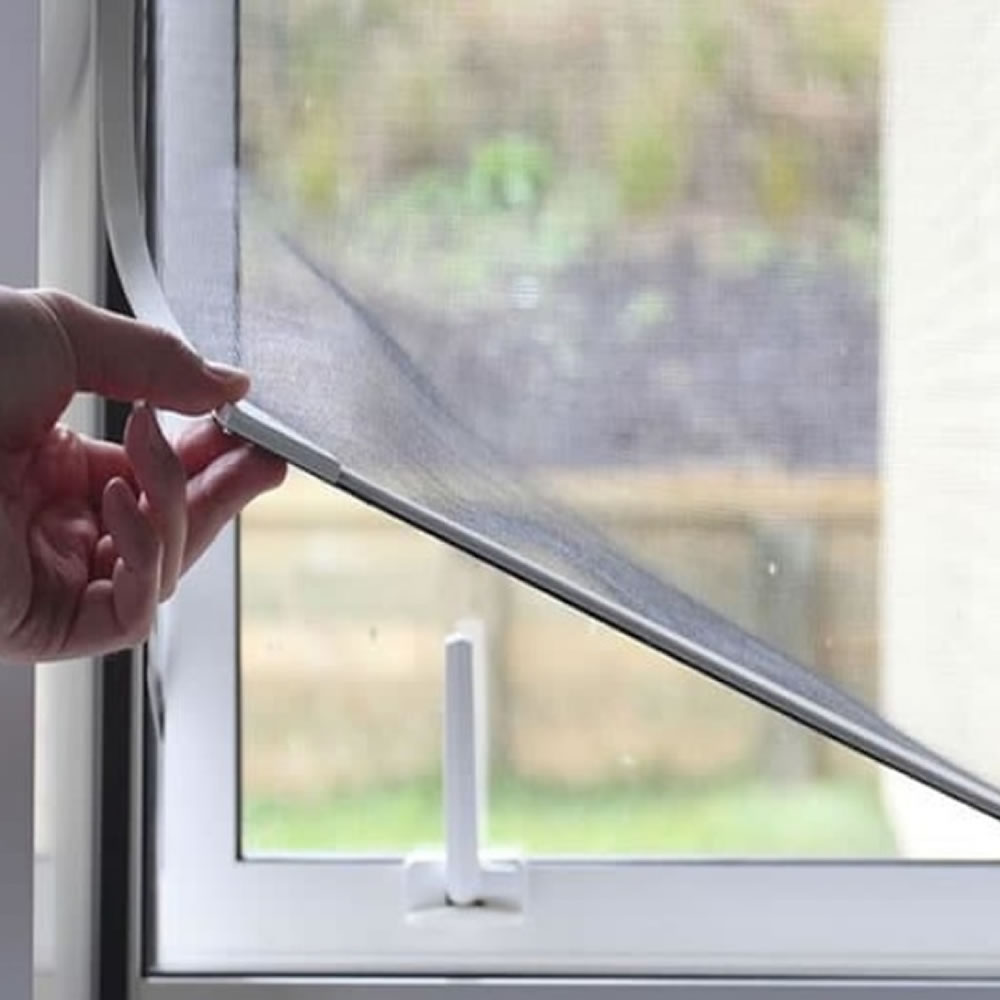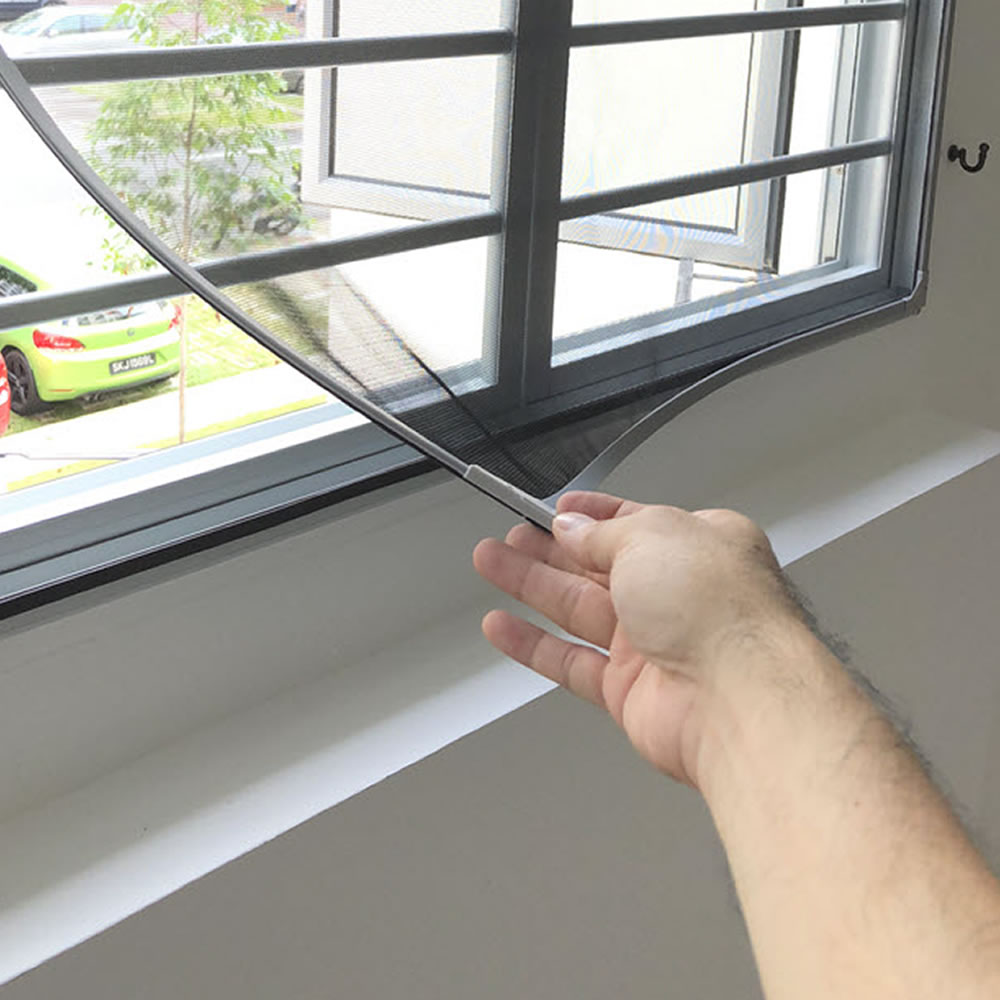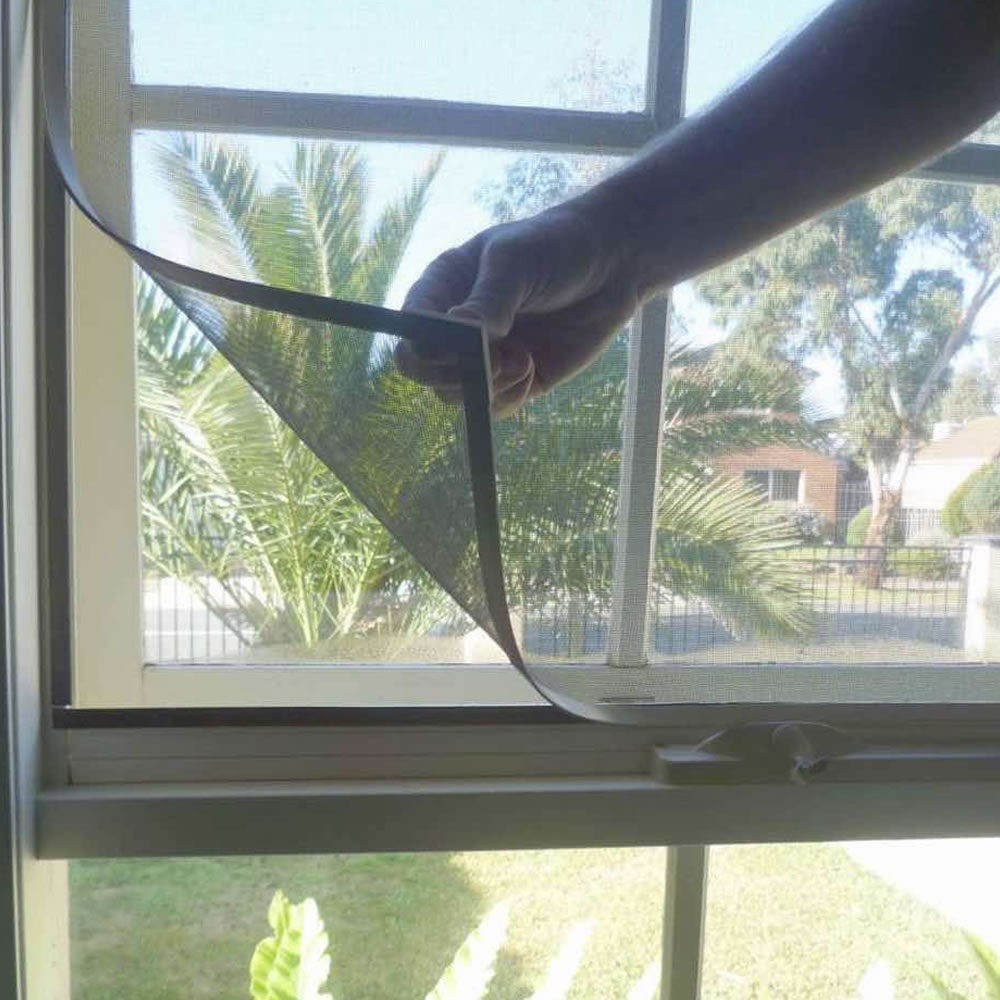 The Premier Midge Mesh Magnetic Fly Screen
The DIY magnetic window screen is installed onto your window via a "permanently temporary" magnetic strip so that it does not affect your existing window frame and is especially designed to blend into the background, principally being invisible from a distance.
This effective low cost (cheap!) temporary flyscreen allows you to have a high quality of life without the worry of mosquitoes, lizards or other insects in your house. It is easy to remove for cleaning (just spray/clean with water and detergent).
If you have double hung or casement windows and are scratching your head about what is the best DIY fly screen solution to protect your family and house from those irritating, dirty and potentially disease carrying insects – DIY magnetic insect screens are the ideal solution.
Magnetic fly screens can be custom cut to fit windows of all types and sizes, simply and easily.
They are very durable and flexible making them not only easy to clean but also easy to use.
Finger tabs on the bottom corners of each magnetic fly screen enable you to pull the screen away from the window to give you easy access to open and close your window.
The magnetic insect screen flexes easily out of the way providing you unhindered access to open and close your windows, just let the corner tab go and it will simply snap back into place.
The flexible PVC frame of the magnetic insect screen is far less bulky and obtrusive compared with traditional aluminium framed fly screens.
"On older homes where no 2 windows are the same size and sometimes out of square also, magnetic screens are ideal because they are individually measured to fit with millimetre accuracy to ensure that they fit perfectly."
The overall effect of having slimline frames and the fly screens being easily DIY custom fitted to individual windows results in a very tidy and professional looking finish that often gives a lifting effect on a room. They are the perfect addition to any home.
Contact us today and one of our experienced staff will be in touch to provide you with a no obligation free quote and answer any questions you may have about DIY magnetic flyscreens.
Quick & Easy Installation Guide
Measure your window
Apply the magnetic strip around your window frame (this is a 3M self adhesive product & is very strong)
Cut your screen to size and build the screen (see the Build Your Screen In 6 Easy Steps guide below) (the mesh is secured to the screen by using a grooved magnetic strip – pretty ingenious)
Attach the now magnetised screen to the magnetic strip around your window
Enjoy your open window and let air in to your house without any bugs, flies, spiders or mosquitoes
midge mesh magnetic fly screens bunnings
midge mesh magnetic fly screens kmart
midge mesh bunnings fly screen curtain
midge mesh magnetic fly screen bunnings
midge mesh magnetic fly screen kmart
midge mesh magnetic fly screen
midge mesh magnetic fly screens
midge mesh magnetic fly screens bunnings
midge mesh magnetic fly screens kmart
bunnings midge mesh fly screen curtain
midge mesh magnetic fly screen bunnings
midge mesh magnetic flyscreen
midge mesh magnetic flyscreens
midge mesh magnetic fly screen kmart
midge mesh magnetic fly screen window
diy midge mesh magnetic fly screens
midge mesh magnetic fly screen door
bunnings midge mesh magnetic fly screen
midge mesh flexiscreens
midge mesh magnetic fly screens brisbane
brisbane magnetic screens
midge mesh mosquito net for windows
midge mesh fly screen curtain
temporary midge mesh fly screen
midge mesh magnetic screen
midge mesh magic seal
midge mesh magnetic curtains
midge mesh magnetic fly screen doors
temporary midge mesh flyscreen
midge mesh magnetic insect screen
midge mesh permastik magnetic insect screen
midge mesh magnetic fly screens windows
bunnings midge mesh magnetic fly screens
bunnings midge mesh magnetic flyscreen
midge mesh mosquito net door
car window fly screen
midge mesh magnetic insect screens
midge mesh fly screen magnetic
midge mesh magnetic window screen
midge mesh magnet fly screen
midge mesh magnetic door curtain
portable midge mesh fly screen
midge mesh magnetic fly screen window bunnings
midge mesh velcro fly screen
midge mesh magnetic fly screens perth
midge mesh magnetic screens
midge mesh magnetic fly screens melbourne
midge mesh magnetic fly screens for campervans
midge mesh magnetic fly screens for casement windows
midge mesh magnetic window fly screens
fly curtain bunnings
midge mesh magic seal magnetic insect screens
temporary midge mesh fly screen window
caravan magnetic insect screens
magnetic midge mesh fly screens kmart au
midge mesh magic seal screens
midge mesh magic mesh kmart
midge mesh magnetic mosquito net
midge mesh car fly screen
midge mesh magnetic window screens
temporary midge mesh fly screen door
magnetic screens brisbane
magnetic fly screen masters
midge mesh magicseal insect screens
midge mesh magic mesh australia
midge mesh insect curtains
diy midge mesh magnetic fly screen kits
zone hardware magnetic fly screen curtain
magnetic midge mesh insect screens bunnings
midge mesh temporary window screen
portable midge mesh fly screens for windows
midge mesh magnetic screens for windows
midge mesh magnetic mesh
midge mesh magic seal fly screens
diy midge mesh magnetic insect screens
midge mesh magnetic mosquito screen
midge mesh magnetic window fly screen
midge mesh magnetic insect screen for windows
magnetic midge mesh fly wire screens
temporary midge mesh fly screens
midge mesh magnetic mesh fly screen door
midge mesh flexible fly screens
magnetic bug screen
midge mesh screen magnet